Perfect Fit Shutters
If you're thinking about changing or adding new window coverings, it might feel a tad overwhelming with all the options available, but it's worthwhile looking at Perfect Fit Shutters.  There are several things to think about before making a decision too, from function to aesthetics, security to safety, not to mention your budget. Every window covering has it's own merits so you must make the right choice for your home and life.
To help you make your choice, I'd like to introduce you to Perfect Fit Shutters. They're both functional and attractive and very reasonably priced. While more and more people are finding them to be the perfect fit (did you see what I did there?) for their homes and budget I still regularly meet people who have not heard of them so I thought I'd explain what they are and their benefits.
Seamless Look
Perfect Fit Shutters, as the name suggests, are designed to fit your windows seamlessly.
Once installed, they lend an elegant and clean look to your room. The timeless appeal of these shutters ensures they blend with both modern and traditional interiors.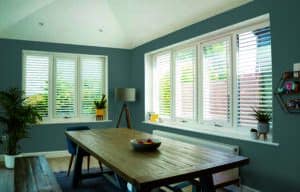 Easy Fitting
Because there is no need to drill or screw anything in when fitting our Perfect Fit Shutters it's a very quick, clean and tidy installation. Having said that, all our installations are clean and tidy, we pride ourselves on leaving no mess.  We simply clip them directly onto your current window frames with no need for any external framing.  It doesn't matter if your shutters are our wood shutters or our perfect fit shutters we do a perfect job every time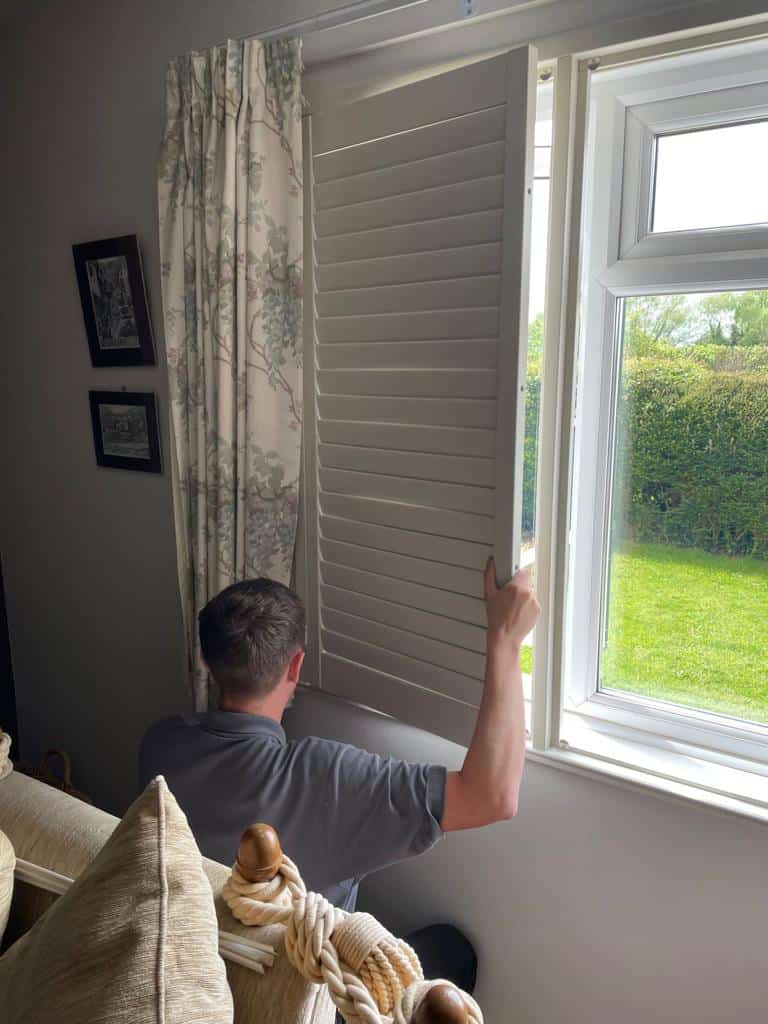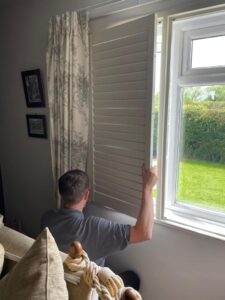 Privacy
Shutters offer an unparalleled level of privacy. If your windows are overlooked privacy might be important to you. Unlike some window dressings, which might still offer outsiders a glimpse into your home, shutters can be easily adjusted to ensure complete privacy without totally blocking out the light.
Temperature Control
Perfect Fit Shutters don't just look good; they work hard too. In the colder months, they act as an extra layer of insulation, keeping your home warm and cosy. In the summertime, they help keep your home cool by reflecting sunlight and preventing excessive heat build-up.
Safety First
For homes with little ones and pets, safety is important. The beauty of these shutters lies in their cordless design. This means no dangling cords or strings that can pose a potential hazard to curious children and pets.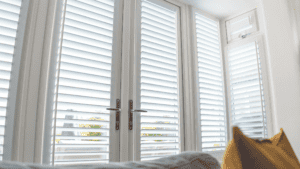 Because the installation is so quick and clean you won't have your entire day disrupted. We appreciate that homes with babies, young children and pets need as little disruption as possible, so we are in and out like the SAS – quietly and efficiently leaving no trace (except for your new shutters!)
What do people say about us?
At Laskeys, based in the heart of Tewkesbury, we pride ourselves on offering affordable Quality and Unrivalled Service. Don't just take our word for it, here's what some customers have said in our Google reviews:
"Lackeys have been great from start to finish, we had a 3m x 1m lantern roof electric blind fitted. We are so pleased with it both from its price and operation and the service from Laskeys. We will not be using anyone else if we need more blinds in the future. Nick Hope (Worcester)" 
 "Used Laskeys for some fitted shutters for my daughter's room. The quote was competitive and they look great in the room since they have been installed. Quality, friendly and reliable local service. Would definitely use them again!" 
 "Very prompt, very smart and very knowledgeable. Great price and a thoroughly professional service from start to finish. I wouldn't hesitate calling them back in the future to carry out more work". Andrew Tilling
 "We were absolutely delighted with our Venetian blind and three sets of shutters which were tailor-made to our space. Being first-time homeowners of an old property we needed advice on practically everything which Jake and the team explained clearly and passionately. We were surprised by the level of attention to detail he showed us, for instance by fitting an extra long cord to our Venetian blind so we wouldn't have to reach over our table every morning".  Absolutely outshined their competitors and will continue to do so! – Lorenzo
Pop in and see us
Our showroom at 76 Barton Street, Tewkesbury, GL20 5PY is open Saturday 10 am – 4.30 pm. Drop in to view our range of Shutters and talk to us about your requirements. If you can't make it, you can contact us here.