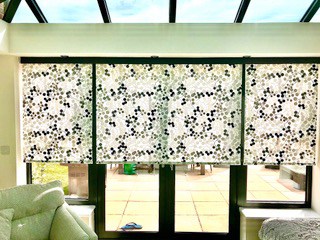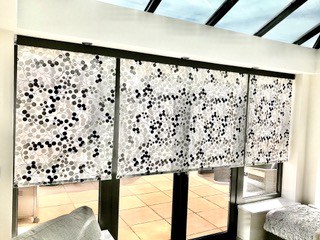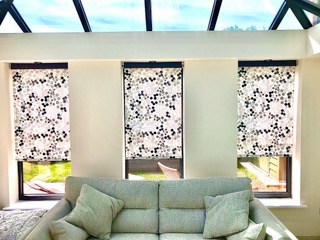 Case Study – Roller Blinds Installation
The challenge on this job was to provide a solution to the glare and heat in this space.
The images are of remote control re chargeable roller blinds. The door required a blind to go to the bottom and the two side windows also but at different drops.
The roller blinds are hidden inside a gunmetal cassette which means no unsightly brackets.
All the blinds are operated by one single remote control. The blinds can be operated all at the same time or individually. Stops have been set so the blinds stop at the required point in the top and bottom positions. Midway stops can also be set so the blinds automatically stop at that point.
There are no wires as the blinds are charged with simple charging unit which is similar to a mobile phone charger.
Average use before charging can be anything from 2-4 months before a further simple charge is required.
This job achieved the brief to be stylish and reduce the heat and glare from the sun
Laskeys supplied and fitted everything and left the property clean and tidy. Our fitters have had our high standards instilled in them to complete a neat and tidy job.